From Soviet-era central planning to the post-Soviet social health insurance umbrella
About the author: Ainur Aiypkhanova, MHA, worked as the general director of the Republican Center for Healthcare Development from 2016 through 2019. The health policy institute is part of the Ministry of Healthcare in Kazakhstan. She was charged with preparing the introduction of social health insurance in Kazakhstan, a major reform. She was involved in policymaking at the national level and provided leadership for the teams that conducted reform preparations. In 2019 Ainur became the director of the Department of Strategy and International Cooperation of the Ministry of Healthcare and was responsible for planning and monitoring strategic plans. Ainur has worked with the P4H Network since 2017 to promote collaborations on health financing and social health protection among countries in Central Asia and Eastern Europe.
The unifying feature of the post-Soviet countries was the centrally planned, single-payer, and wholly publicly financed health system model named after its author Semashko. The so-called Semashko model, implemented across the fifteen USSR member nations decades before their independence, was based on state budget transfers exclusively and universal access to care. A strong emphasis was placed on primary health care, supported by a network of hospitals that had clear territorial service areas and a defined scope of services. With independence, each post-Soviet country exercised freedom in defining reform goals and choosing reform tactics. While the countries shared a uniform past before their independence, they took diverging paths afterwards. Seeing how each country addressed challenges and analyzing the policy and reform lessons they learned make for an exciting look into the past and into the years ahead.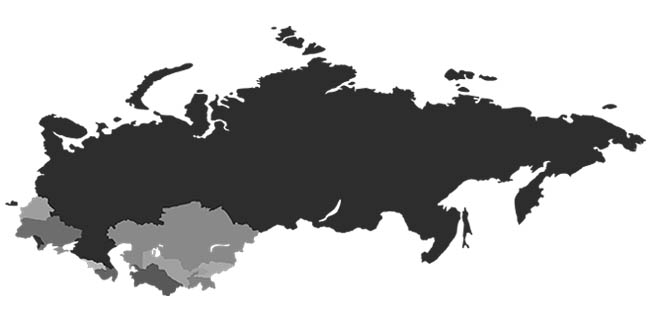 Now, after three decades of sovereignty, most of the post-Soviet countries have adopted or are initiating a mandatory social health insurance (SHI) model, a form of contributory health financing arrangement. Two of the three Baltic States (Estonia, Lithuania) and five members of the Commonwealth of Independent States (CIS) (Azerbaijan, Kazakhstan, Kyrgyzstan, Moldova, Russia) have implemented a mandatory SHI model, with three other CIS members (Armenia, Tajikistan, Uzbekistan) currently piloting or planning to introduce SHI. Mongolia, a Central Asian country that followed a similar route in the past,  adopted the SHI Law in 1993 and began fully implementing it in 1994. Turkmenistan introduced state-regulated voluntary health insurance in 1996, a contributory health insurance scheme with premiums calculated as fixed percentages of salary or other income that are collected in a state fund the government oversees. Four of the fifteen post-Soviet countries have not implemented mandatory SHI (Belarus, Georgia, Latvia, Ukraine). 
The arguments in favour of compulsory social health insurance, often voiced in a national political dialogue among CIS countries that adopted SHI, were several and interrelated.
SHI moves the health service purchasing function out of ministries of health into specially designed third-party payment agencies, which also streamlines payment processes.
SHI demystifies the benefit package. In the past, the package did not specify which health services were included or excluded. With SHI, benefit packages explicitly list included health services.
SHI diversifies funding sources and changes the power balance among stakeholders. It does so by transferring the responsibility to pay for health and improve health outcomes or maintain good health from a model in which only the state pays to one in which the state as well as individuals and employers contribute. This is a showcase of value change as individuals are made to share responsibility for health and related costs.
SHI increases health system efficiency in various other ways such as through monitoring of health care costs, digitalization, and tying quality of care to payment for services.
In Kazakhstan, another powerful argument in support of SHI reform included increased health funding in the context where the formal sector dominated. Employers and employees started contributing to health care with the launch of SHI in 2020. As a result, Kazakhstan saw a doubling of total health expenditure as measured in local currency in 2019-2020, increasing the share of GDP spent on health care from 2.79% to 3.79% in the first year of SHI. Furthermore, out-of-pocket spending fell by a quarter from 34% in 2019 to 27% in 2020. While spending related to the COVID-19 pandemic contributed to these numbers, that alone cannot explain the improvements.
The argument that SHI would boost funding for health was well demonstrated within one year after launch of the national SHI scheme in Kazakhstan. However, that kind of success may not last long or be achieved at all. This blogpost series was inspired by the author's realization that early euphoria from good initial outcomes may fade as diminishing returns and outcomes of the new system become apparent. At the same time, I suggest that given the post-Soviet background, movement towards a contributory system was the most suitable course of action in years after independence for reasons explained in this and the second post of this blog series.
The above-mentioned arguments in favour of SHI are advocated publicly by reform stakeholders such as ministries of health, health insurance agencies, and parliament members in countries that have adopted SHI. 
Reminding the public of the benefits of the SHI model helps maintain trust in the contributory health insurance system.
This is why countries that have implemented SHI periodically revisit its pros and cons. For example, Kazakhstan switched to SHI in 2020, and the debate about the choice of SHI took up the national policy stage in 2022 and again in 2023.
But there is one significant benefit of SHI reforms in the post-Soviet countries that is overlooked in the public dialogue. While any health financing model has its drawbacks and strengths, most post-Soviet countries that implemented the compulsory SHI model embarked on a series of related reforms. These interrelated reforms were clustered under the larger umbrella term SHI for simplicity and included a fresh look into many dimensions of a health system, such as governance, quality improvement and payment innovations, digitalization, streamlined intersectoral work, health care delivery, much needed strengthening of primary health care, formal sector expansion and tax reforms. Therefore, SHI in post-Soviet countries entailed a collection of reforms, not a mere change of a health financing model.
Featured image on top: Health Minister Yelzhan Birtanov and key policymakers in Kazakhstan communicate benefits of SHI reform to the media and the public in 2019, prior to the nationwide launch in 2020. Source: Ortcom
This blogpost, the first of three in a series on post-Soviet social health insurance, illustrates why contributory health insurance seemed an attractive alternative to the exclusively budget-based model in the post-Soviet context. The next blogpost in the series will expose some ugly sides of the Semashko model to explain why most of these countries could no longer enjoy the status quo and why the transition to a new health financing model was so profound and massive.